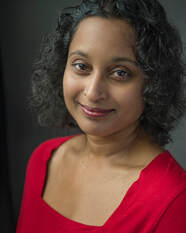 Vijanti Ramlogan - Current Working Group Member
Vijanti Ramlogan or "Vi" is an employment counselor. She finished a Masters of Environmental Studies focussing on the media portrayal of First Nations drinking water issues from 2015-2019 at Nipissing University earlier this year. She has been a student research analyst for Natural Resources Canada comparing Indigenous policy across extractive industries. She was a founding member, and played a key role, of Greening Nipissing, a now defunct charity that held many outreach and education events over a 16 year period. Her work with environmental organizations has taken her from Sierra Club of Canada to Peterborough GreenUp to NorthWatch. Her experience with newcomers is as a former project coordinator for the Empowering Women Catering Project at the North Bay & District Multicultural Centre. Vi is a practicing reiki master and member of the Canadian Reiki Association. She is a mother of two teens, plays violin, and enjoys outdoor activities, which are abundant in North Bay. She is of Indo-Carribbean heritage, was born in Canada and has lived in North Bay for 20 years. Her languages are English, French and Spanish.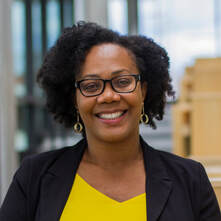 Gemma Victor - Current Working Group Member
Gemma Victor is a mother, daughter, sister, aunt and friend, and has called North Bay home for the past 18 years. She is very passionate about community development, from her involvement in environmental education to her work in creating awareness around anti-black racism and inclusion. Gemma is currently employed in the higher education sector and enjoys sharing and hearing stories of the students she interacts with. She is a firm believer that positive change is possible and her work in social justice is being done to interrupt the status quo; it is important work to change the life trajectory of just one racialized person in our community. In her free time, she loves remaining connected to the beautiful trails in the City; hanging out with her daughter; road trips to Manitoulin Island; sharing laughter and ice-cream.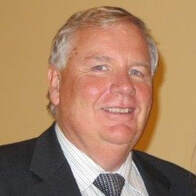 Leo DeLoyde, Principal, DeLoyde Development Solutions - Current Working Group Member
Leo works closely with North Bay's Indigenous community on housing and reconciliation projects and is excited to be working with the new Equity and Inclusion group to work toward ending systemic racism. Leo is the Principal of DeLoyde Development Solutions, a specialized consultancy based in North Bay providing expert planning and economic development since 2014. Leo has a graduate degree in community planning and housing. Leo is a registered professional planner who brings 42 years of community and economic development experience in the Greater Toronto Area and Northern Ontario.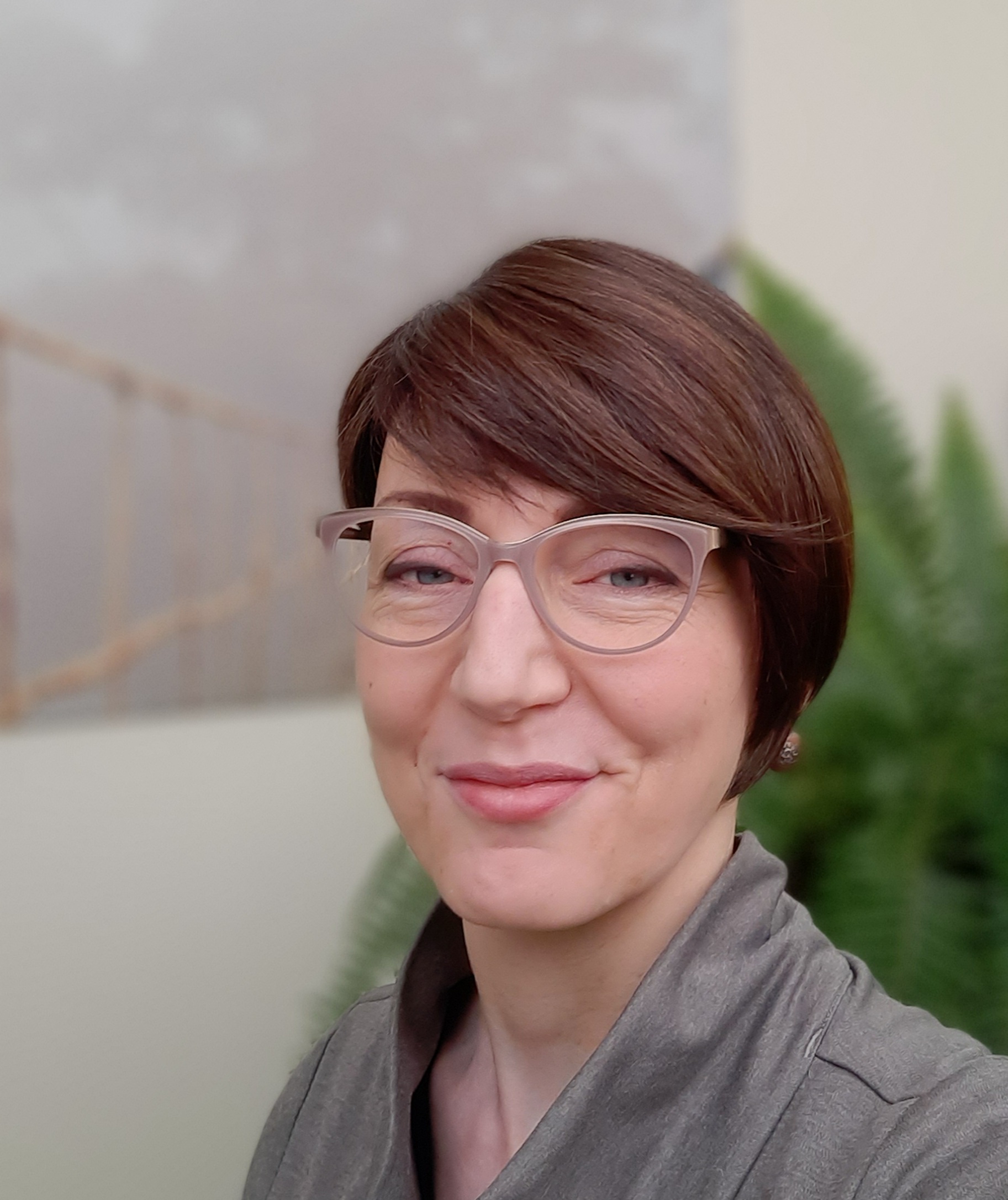 Dr. Dielle Raymond, ND - Founding Working Group Member
Dielle grew up outside of Powassan, Ontario. She received her Honor's Bachelor degree in Journalism from Carleton University in 1997, and then moved to the West Coast to pursue a career in private investigation and law. Along the way, she also joined the circus, saw the world, spent a lot of time snowboarding, developed a love of drumming, and became an avid camper, paddler, and mountain biker. Dielle was also so inspired by her beneficial interactions with naturopathic doctors, she decided to become one herself! She moved to Toronto, Ontario, to take a specialized scientific preparatory program, and then her four-year diploma, at The Canadian College of Naturopathic Medicine. The day after she graduated, she moved back to North Bay. Dielle has her own clinic in North Bay (www.ndraymond.com). She has served on the Health and Social Services Committee for the Syrian Refugee Resettlement Initiative, and currently serves on the Quality Assurance Committee of the regulatory body for the profession, The College of Naturopaths of Ontario, after serving a full term as the Councillor for her district in Ontario.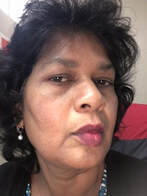 Vindra Sahadeo - Founding Working Group Member
Vindra came to Canada with her husband and teenage daughter in 2008, under the Canadian Government Federal Skilled Worker Program, a program designed to bring highly educated and skilled immigrants to Canada. Her motivation for migrating to Canada was and still is, as a parent, to provide her child with the best opportunities in life.
Vindra's primary role in life is to attend to the needs of her family.
Vindra is a Chemical Engineer by profession. She brought with her, two decades of experience working as an Engineer with the Government of Trinidad and Tobago, with responsibility for regulating and monitoring the safety of the downstream energy sector industries in the country, as well as two decades of experience teaching Statistics part time at the post-secondary level.
She holds a Bachelor's degree in Chemical Engineering from the University of the West Indies as well as a Master's degree in Educational Psychology from Andrews University in the USA, Vindra is a Certified Process Safety Management Auditor as well as a Certified Risk Management Auditor and now a trained Equity and Inclusion Facilitator.
Vindra has worked at many jobs in Canada in the 12 years that she has been here, her personal experiences of being the target of racism and discrimination in the workplace as well as in the community has awakened her passion for doing this work.
Vindra feels truly blessed, that she has found a core group of likeminded and committed community members whose infinite passion for building a healthy community for ALL continues to inspire her and keep her motivated to do this work. To them she is eternally grateful.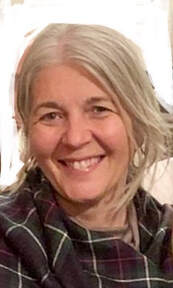 Heidi Buck - Founding Working Group Member
Heidi is an educator with family and friendship ties to the North where she was raised and worked.
She developed a deep love and respect for the land and the First People who generously shared their culture and traditions with settlers such as her family.
She has traveled and taught in international schools with a diverse body of students, parents and teachers.
Becoming a better listener and communicator where language may have been a barrier and celebrating cultural diversity as well our common human experiences are hallmarks of her time abroad.
As Heidi has recently taken a position as a K-2 teacher in the Pacific Northwest she has resigned as interim chair of EINB.
She is with us in spirit as we move forward. She hopes that the sense of commitment and love for our community, especially our children, so evident in our smaller working group will continue to be a driving force for changing hearts and minds about the true nature of equity and inclusion.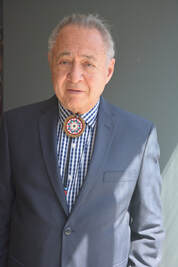 Maurice Switzer - Founding Working Group Member
Maurice Switzer, Bnesi, is a citizen of the Mississaugas of Alderville First Nation. 
He currently serves on the board of the North Bay Indigenous Friendship Centre and as a member of the Nipissing University Indigenous Council on Education.
Maurice is a member of the Reconciliation Advisory Committee of the Ontario Human Rights Commission, which he previously served as a commissioner. 
At various times he has been communications director for the Assembly of First Nations and Union of Ontario Indians, an adjunct professor of Indigenous Studies on the Laurentian University campus, and an editor and publisher at five Canadian daily newspapers, including the Winnipeg Free Press.
He is a member of the congregation of the Sons of Jacob synagogue in North Bay.
Sherell Pizzoferrato - Current Working Group Member
Sherell is a new member of Equity Inclusion North Bay. She was born in Toronto and has lived in North Bay for 17 years. She is an alumnus of Chippewa Secondary School, Nipissing University, where she completed a Double Bachelor of Arts Honours Degree in Social Welfare and Sociology with a Minor in History. She completed her Master of Arts Degree in Applied Social Research at Laurentian University. Sherell has been an authorized Child Welfare Worker for four years and is currently the Equity Training and Practice Transformation Lead at a local Child Protection Agency where she trains staff about colonization, power, privilege and how to dismantle racism and oppression.
Sherell is of Jamaican descent and loves to visit the island with her family, including her two children. She loves music and used to be a DJ, and is a fitness instructor in her spare time.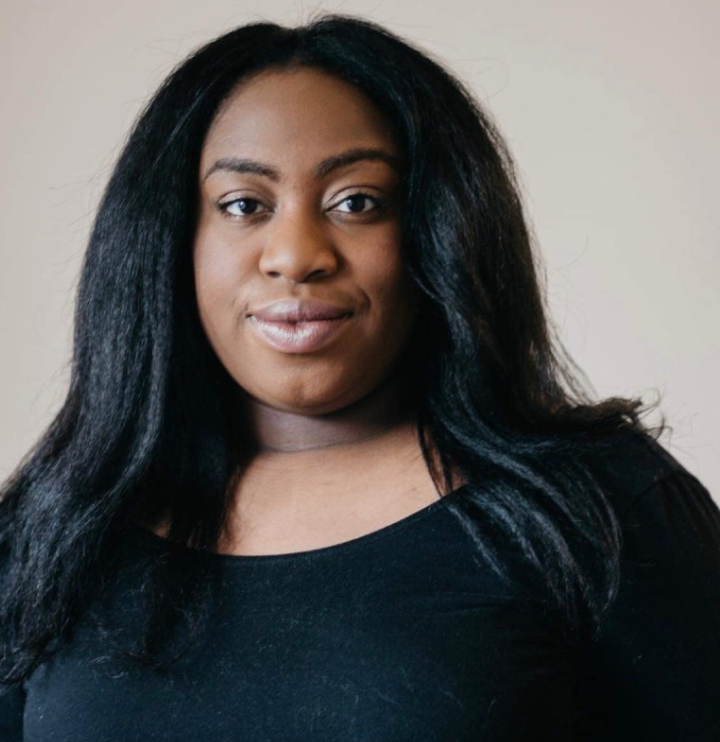 Crystal Reid - Current Working Group Member
Crystal is a new member of Equity Inclusion North Bay. Born and raised in the Greater Toronto Area to an Afro-Caribbean family, Mississauga native Crystal Reid is fuelled by her rich Jamaican and Indigenous Cuban roots. Her Ojibwe name gracefully translates to 'The One Who Walks.' She is a self-proclaimed child advocate for African Canadian and Indigenous youth. A St. Lawrence College Alumni, Crystal comes to us with over six years of experience in Early Childhood Education in her early career.
Currently, a Social Worker by profession, Crystal continues to pursue her passion for reversing the effects of colonization through advocating for the balance of equality and well-being of children and families of colour. This has led her to build over five years practicing Indigenous Child Welfare across the province, under the Ministry of Child & Family Services. Crystal has been serving in Northern Ontario for four years. She is a lover of music and dance! Crystal enjoys solo Travel, acrylic painting on canvas, and connecting with Afro-Indigenous cultural practices in her spare time.